It's vibrant, it's bold, it's creative. We love it, but
orange

is hard to pull off.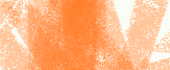 The first paint we bought when we moved into our first house was orange. We wanted our studio office to be bright and energetic — to inspire creative genius. Three coats of paint, and we never use that room.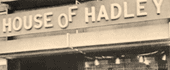 The family business in the 60's used big letters to declare itself the "House of Hadley." Guess what color they were? Last year we inherited them. We love their history and what they represent, but we've never hung them.
And now, orange is the color of the airline that's going to carry us to the Czech Republic.
Okay. We're getting on that plane.
Mom, Dad, we're moving to Prague.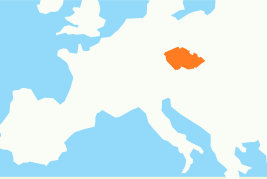 We've booked our tickets, leased our house, and paid the deposit on our tiny European apartment. We leave Wednesday afternoon, July 14. We plan to be there a year or two, and all we're sure of is that it's going to be an adventure.
It all started with a simple idea: what's life like if you live big? If you take risks, and leap outside your comfort zone?
When we reconnected with an old friend who'd moved to Prague, we took all of 10 minutes to decide to book a flight. It was such a good trip that on the return flight, one of us half-jokingly suggested we move there. We locked eyes and realized we were serious.
"Do you have any monsters to declare?"
This was exciting. We could do this. We could live adventurously, take a chance, see the world. Why not?
But then reality set in, and we started to think about the risks it would require — quitting our jobs, leaving our friends, telling our moms.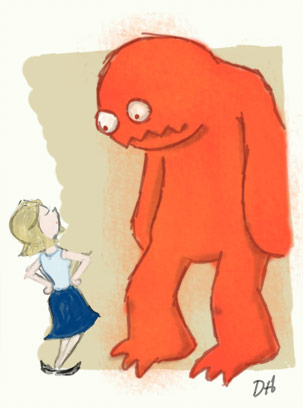 The next thing you know, that big ball of excitement, curiosity, genius, fears, why nots, and what ifs has transformed into a hulking monster of a thing. He stands over you, breathing heavy, peering into your eyes just daring you to make the next move. And although you're pretty sure he just ate the neighbor's cat, he still looks hungry.
What to do when face to face with a monster so big it seems impossible to tackle? Maybe we don't use our creative space because creativity is hard and exposes your guts. Maybe we don't hang those letters because of the big things they represent – hopes, aspirations, risk, whatever. Maybe we let the monster tell us that some things are just too scary to try.
Or, we realize that this monster is our own creation, made of the very things that spark our souls to life. Those unknown bits – the risks and dangers – those are just treasures, tragedies, and monotonies waiting to be given meaning by our awesome, unpredictable existence.
So one day we sit in a coffee shop, humbled by God, His universe, and the philosophies of Doctor Who. And we decide to decide. We're doing it – we're going to try living a different way.
So. First we'll move to Prague. We're just going to take that monster with us and hope for the best. When the going gets rough we're sure he'll be good in a fight. He is — by coincidence — orange, afterall.
Hello, unknown.