Gingeropolis is the best sport ever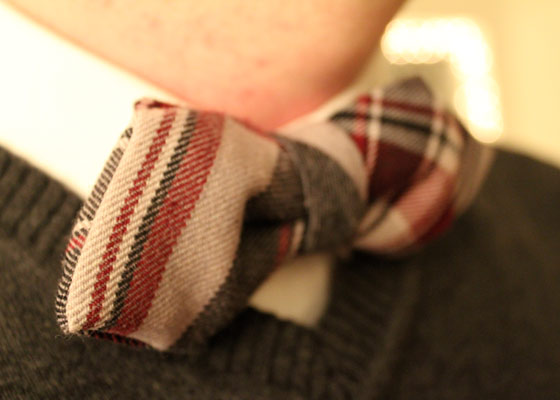 Trash talking. Candy grabbing. Bow ties. Gingerbread construction is serious business.
Five years ago I wanted to throw a Christmas party. Following my family's tradition of decorating a gingerbread house every year, I suggested a gingerbread decorating party. Dennis veto'd it, but immediately suggested the same thing, only changed the word "decorating" to "construction." Suddenly, things got cool, and Gingeropolis was born.
This is the second time we've hosted Gingeropolis in Prague, and our most international year yet – Czech Republic, Japan, England, Australia, America – five nationalities vying for the prize of best build.
Apparently, when you bring that many nationalities together, things get, er, sloppy. We had a gas station with a nearly-overturned log truck, a metro station with gummy bears making out on the escalator (because that's what people do here), a block of Communist panel houses, the Colosseum complete with a gladiator-lion mauling (there was actually a lot of blood in Gingeropolis this year), and, the winner, a gingerbread trailer park.
It takes three things to win a gingerbread construction build-off. Grit. Determination. And a damn good explanation as to what the heck you built. Oh, and door shots. Hope you enjoy some photos of our fifth-annual Gingeropolis Christmas party.