Every year for our anniversary one of us plans how we'll celebrate. Not that it's a competition, but Dennis always wins. He's pretty much a spousal super hero at gifts, surprises, and trips. So not only did I have that hanging over my head for my turn this year, it was also 38 days before our big move, and we were kinda busy. I was coming up blank. So I asked if I could plan a belated anniversary day in Europe. That was bound to propel me forward in the Best Anniversary competition.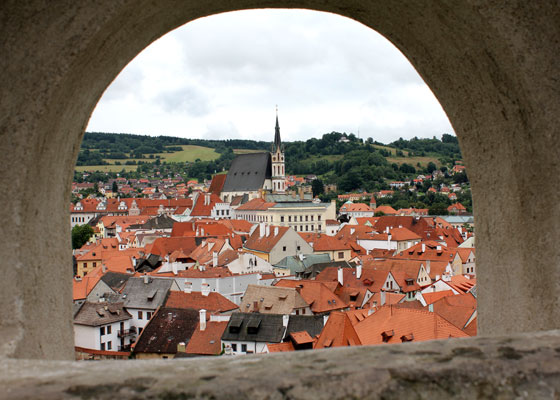 So I booked bus tickets to the magical town of Český Krumlov, a medieval fairytale land built around the country's second-largest castle. Points! Surely I would finally catch up.
Sure enough, it was a lovely day of walking, eating, joking, eating, people-watching, eating, touring the castle, and eating.
After eight hours, we headed back to the bus station, making sure to get there 30 minutes early. Didn't want to miss that 3 1/2 hour bus ride back to Prague. Ahem. Some good our promptness did us.
Not ones to miss the opportunity to create fun out of mishaps, here is a photo diary:
Fun on the Train