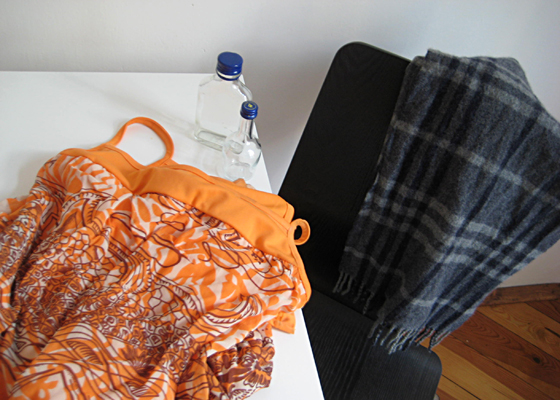 Look at the stuff I found on the street!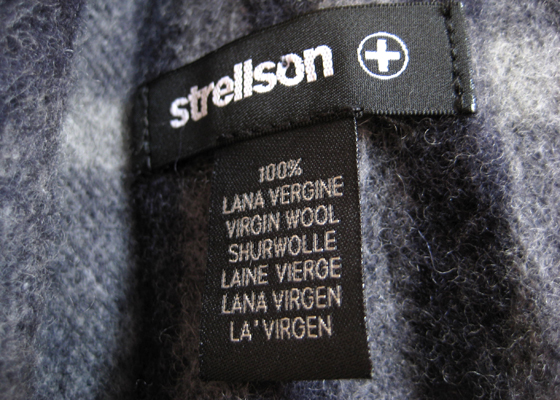 I grabbed this plaid wool scarf at a tram stop while it was raining. At first I walked past it, then nonchalantly doubled back, and tried to look casual swiping it. I did feel kind of bad not leaving it for someone who really needed it. But won't it look hip on Dennis?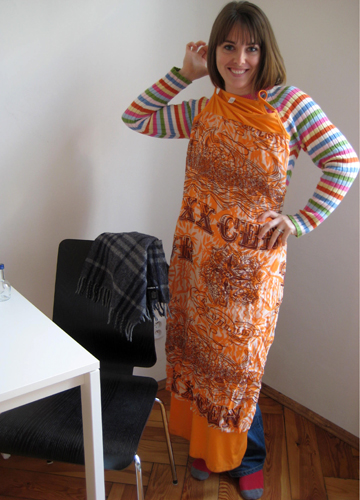 And I can't believe someone left this classy polyester number on a trash can! I don't think I even doubled back for it. It was just a walk-by snatching.
Cool fabric is hard to find around here, and I thought some of the patterns had potential.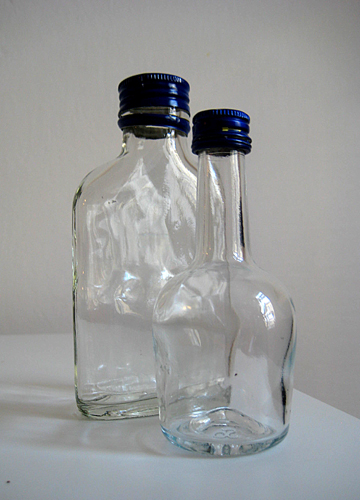 These are my tiny glass treasures. Empty liqueur bottles.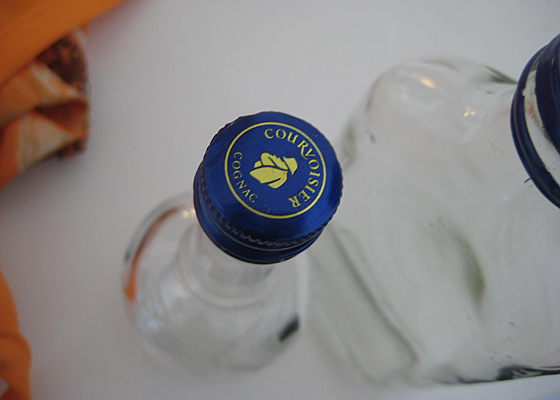 Aren't they cute??
You'll take back your nose-wrinkling when you see what I do with all these street finds on Hey Now, Whoa Now! I have big plans. Brilliant plans. Well, except for the orange polyester. That may end up back on a trash can.
Anyway, this isn't just any trash I've picked up. It's Czech trash. Do you have any Czech trash?
{Update: Here's what I did with the scarf.}