Oh man… the kitchen smells so good!
With Dennis and me both working freelance now, I'm cooking more these days than I ever have. I rather like it. Tonight's menu is inspired by a trip to a country-side pumpkin patch yesterday.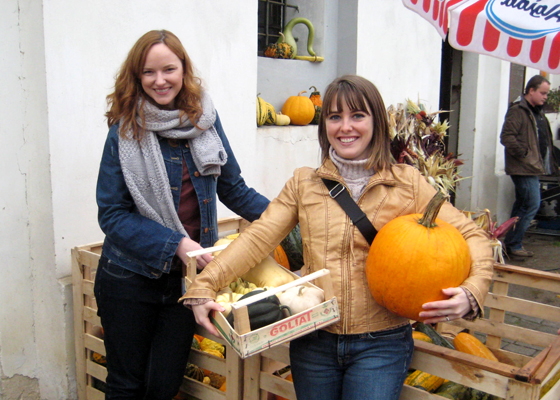 It was rainy, muddy, and cold, but we still had a great time. This is Rachel, a friend who's also the editor of InStyle magazine here. Ooh la la!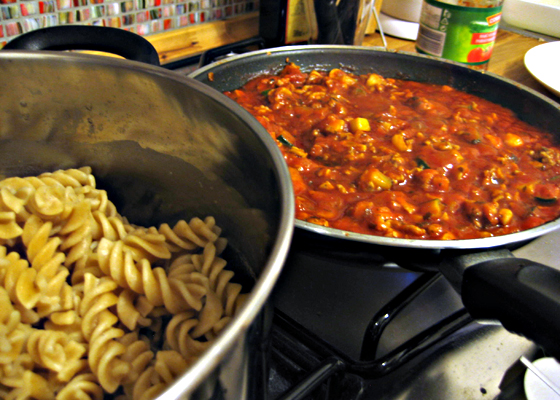 So for dinner, I've got spaghetti* on the stove,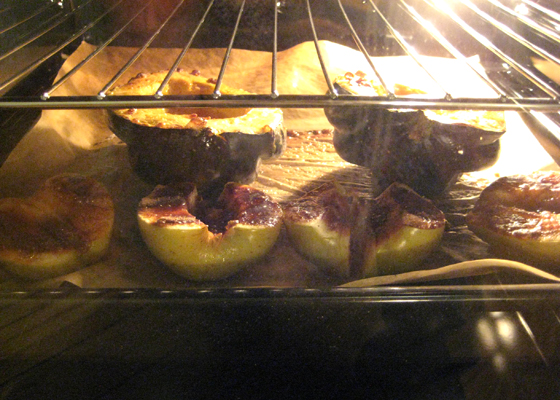 and squash and cinnamon apples in the oven. Oh man… the kitchen smells so good!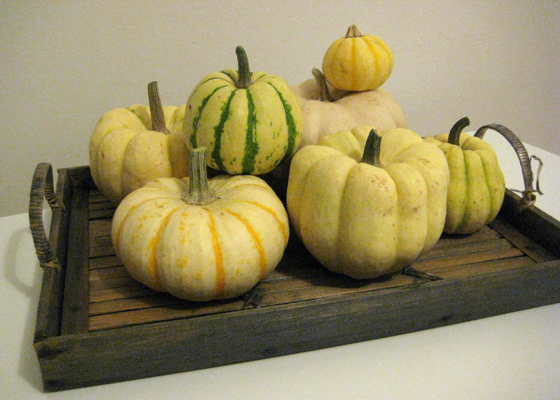 But as good as the kitchen smells, this is what I'm most excited about. Look at our adorable table decoration via the pumpkin patch!
And on the chance that those lousy photos have you hungry…
*Amy's Only-Half-Cheating Spaghetti
1 jar spaghetti sauce (go ahead. get the cheap stuff in the tin… it'll still be delish.)
1 type of this vegetable, chopped (tonight it was mushrooms)
1 type of that vegetable, chopped (and zucchini)
1 type of more vegetable, chopped (and one onion, and 3 cloves garlic)
1/2 pound of ground meat (we like turkey)
Cook veggies. Cook meat. Mix both with sauce and heat. Serve over noodles.