Czech county fairs. This is what we discovered this weekend.
Our friends, Tasci and Honza, took us. But first, we had to go to an airplane museum, where Dennis took about 5 million pictures, and I was super-grateful for another girl with whom to chit-chat. Actually, our tour guide is a friend who's an airplane mechanic, so if I weren't so ADD, I'm sure it would have been fascinating.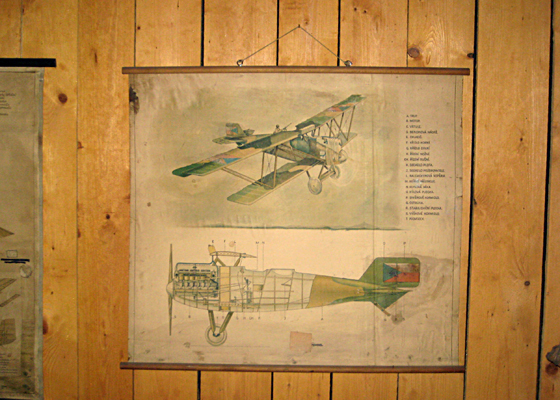 My favorite part was these old airplane posters. I'd totally hang them in the living room.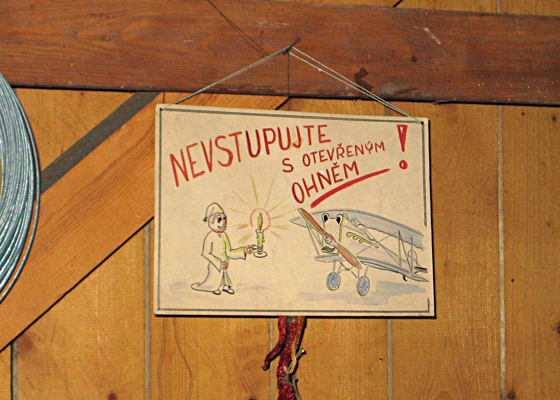 "Do not enter with an open flame."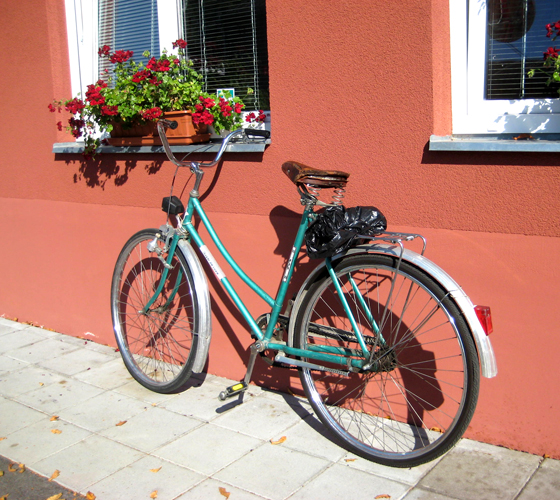 And I thought this bicycle leaning up against a window with a flower box was picturesque.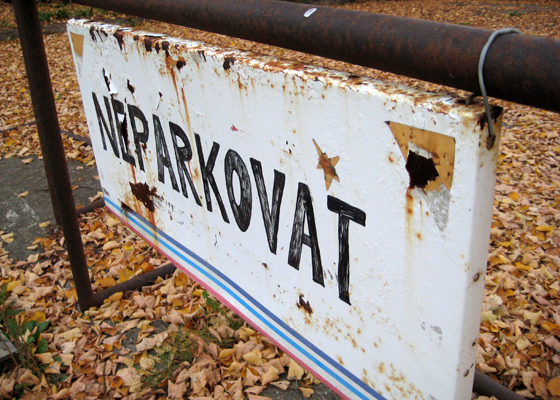 And this is my favorite Czech word. (There are many newer words in Czech vocabulary that are English words with "ovat" added to the end… relaxovat, sportovat, telefonovat. And "ne" means no or not. So "Neparkovat" … you got it? Oh, giggle.)
Anyway, that's my account of an entire nation's airplane museum. On to the fair!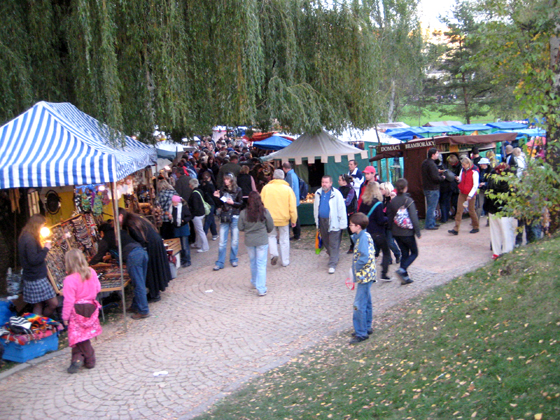 So then, our friends took us to a Czech county fair, or "pout" [poot]. According to our friend, Tasci, these fairs started as religious pilgrimages, which is why they're still held on church/monastery grounds.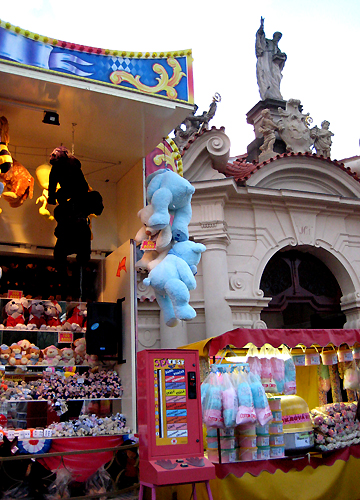 This one was at the Brevnov Monastery, which was first established in 993. Though apparently before it hosted fairs, it hosted wars, and has seen a lot of action. The current monastery was built in the early 1700's. (Here's a good article about its history, and here are some great pictures.)
Back to the fair. I just love the booths.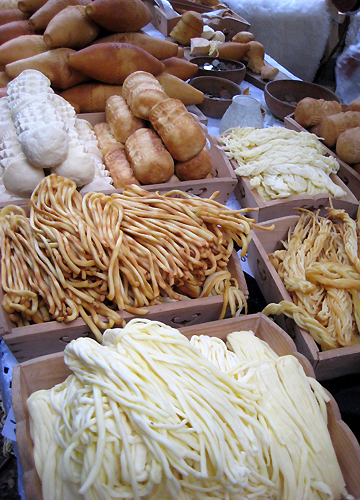 Cheese.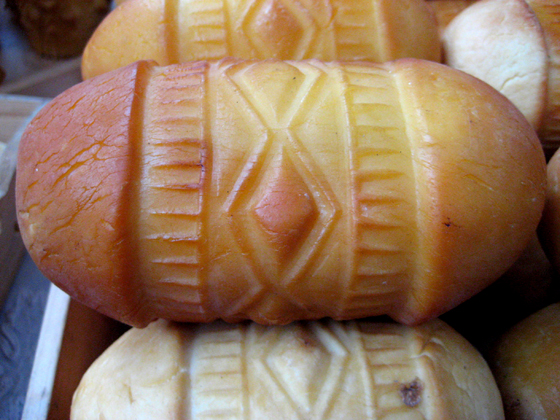 Very pretty cheese. But too salty for me.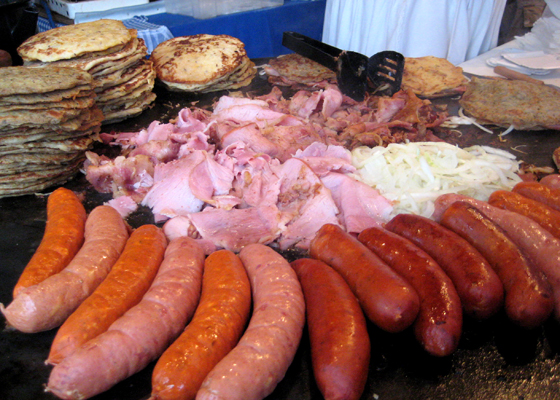 Meat.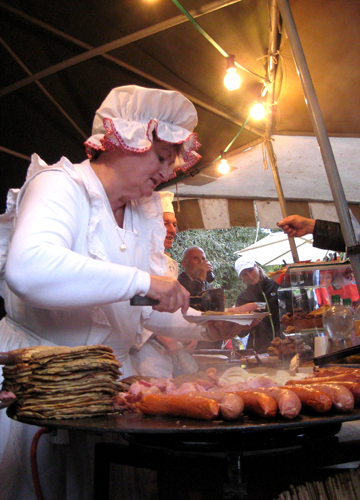 Czechs know meat.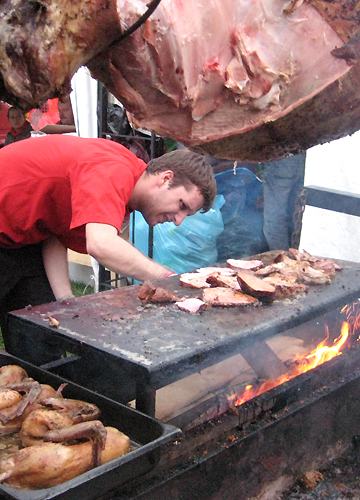 Let's play guess the meat. What do you figure that is?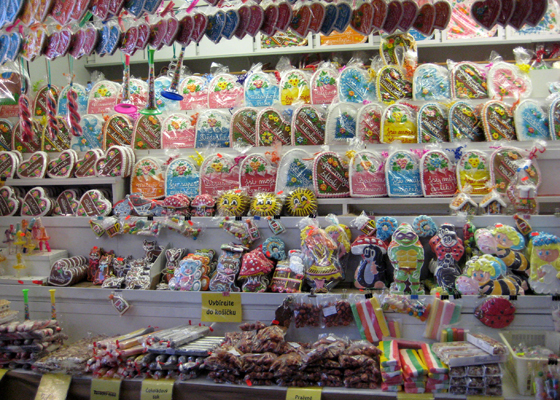 Gingerbread.
Czech's also know gingerbread, including how to use it for political campaigning. Some of the cookies were decorated with names of candidates.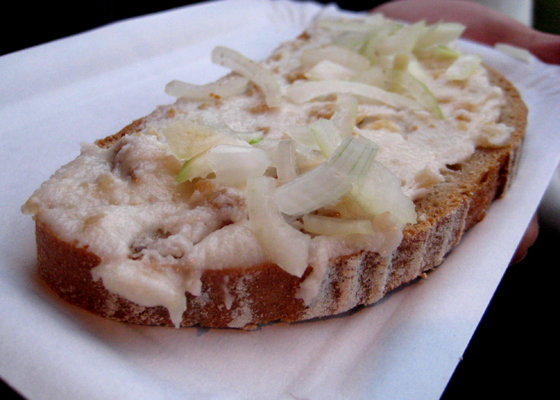 Bread with onions and lard/bacon bit spread. Supposedly it's very good, even according to expats. I didn't touch it.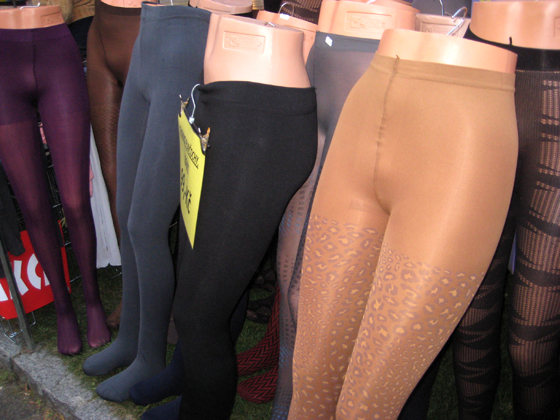 Pantyhose, because… I have no idea.
Enough gawking. Time for some fun.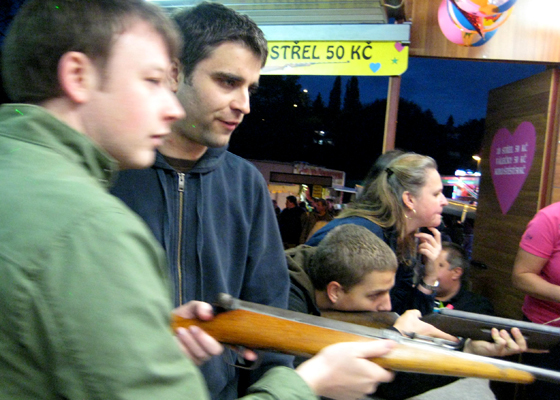 Honza figured since we're from Texas, Dennis would be a shoo-in for the shooting booth.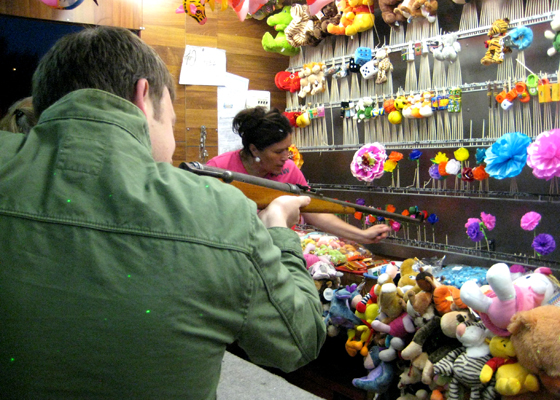 He was right.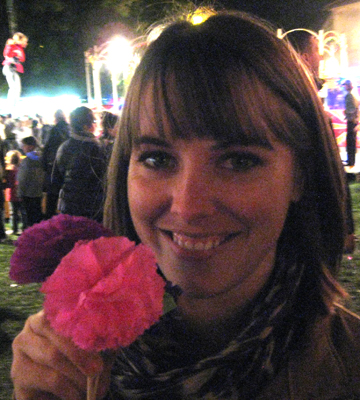 D won the pink flower for me on the first shot.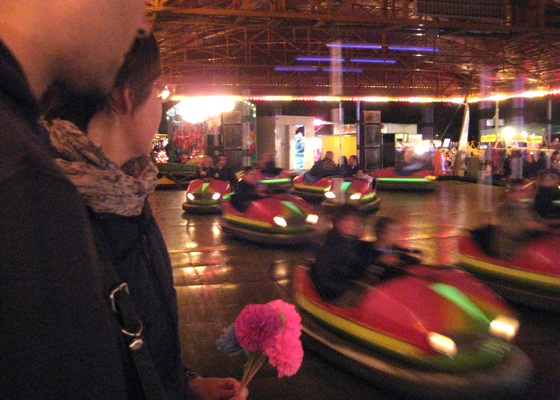 Honza actually grew up just across the street from this monastery, so the fair is a family tradition. More importantly, the bumper cars are a family tradition.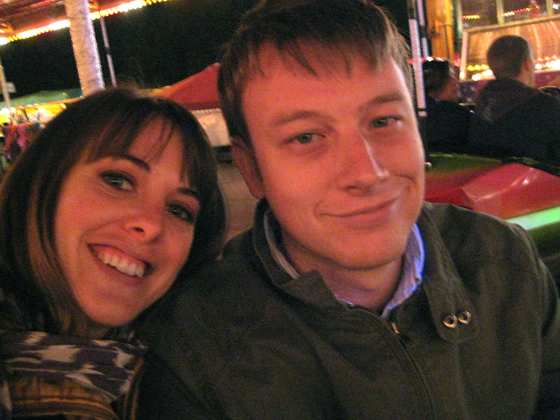 First, you make a mad dash for a car as soon as the other drivers get out. We got one.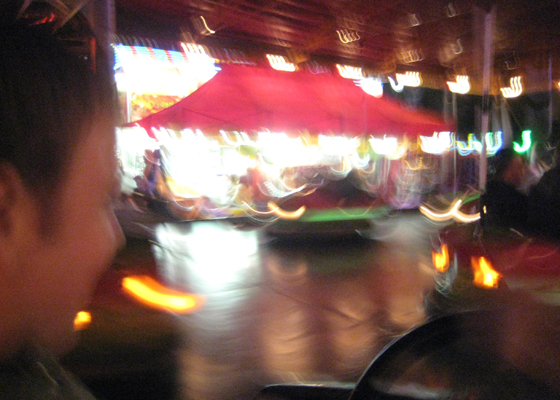 Then you git at it. Either these were serious bumper cars, or I just don't remember how much bump they pack. One of our collisions sent me right into the floorboard. It was awesome.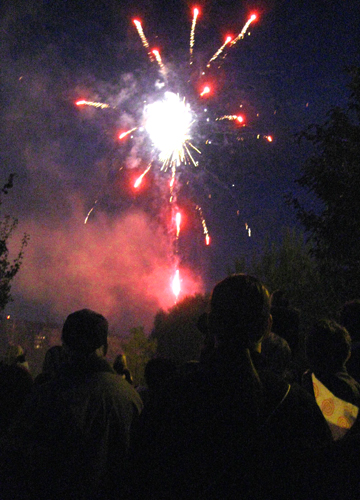 And one last fair attraction… fireworks. Czechs love fireworks. They shoot them off year 'round for just about any occasion. The display started off with the kind you'd shoot off in your driveway, so I wasn't sure where this was going. But they got higher and higher until they were nearly overhead. Well done, Czech Fair. And Happy 9th of October.