We'd gone about a quarter mile when it hit me. I hollered at Dennis, turned on my heels, and ran. I ran as fast as my short legs could go, which I think is pretty fast for short legs. I ran until my lungs hurt, which was right about the time I got to the stairs. I sprinted up the first set. Empty. Ouch. My chest hurts. I ran down those stairs, and up the next flight. I turned in circles on the platform. There were cars, but they were empty and all the lights were off. Cough. (A cough I would have for three days following.)
Dennis caught up to me and said he figured our train was already on it's way to the next stop. In the next country. With my camera on it.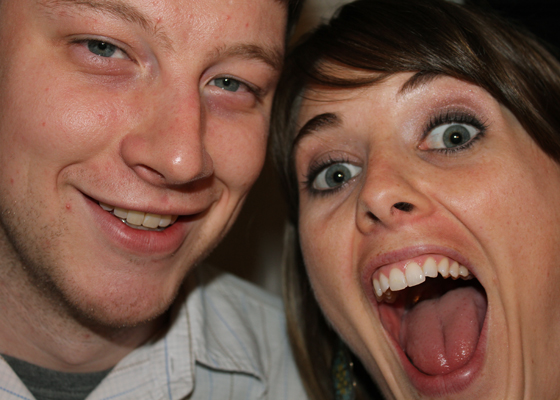 This is the first picture I took with my camera, right after Dennis gave it to me at the surprise birthday party he threw me.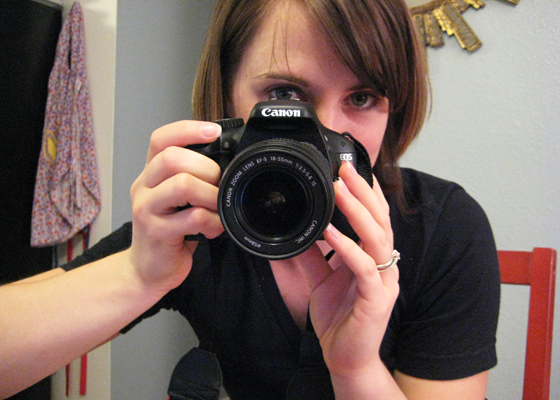 This is me and my camera. I had it for four months. As I mentioned, it was a birthday present from Dennis. And my parents. And his parents. And all our siblings. It was an expensive camera. It was a fancy camera that made everything beautiful. I lu-hu-hu-huved that camera.
And I left it on the train.
A month later, my heart still starts fluttering with panic and disappointment at recounting the event, so I'll just summarize the highs and lows that followed.
Grouchy Lady at ticket window is less than helpful. Partly due to us not speaking the same language, and partly due, perhaps, to my overwhelming her with fast, loud, panicked English (Dennis hypothesizes).
Nice high-schooler in next line hops out of line to help us. Fresh from camp where he was an English counselor, he was eager to show his expertise (I hypothesize). Expertise accepted.
After talking Grouchy Lady into calling someone on train (who reported the camera not there), Camp Counselor has to go, and Grouchy Lady agrees to show us where the police station is, in case my camera was turned in there.
Awkward walk in silence along empty platform with Grouchy Lady who seems to soften up a bit. Leads us to dark doorway and points up. We say thanks and bye.
During walk up eerie dark stairwell, I break down and start crying. Dennis grabs my arm at the first landing and hugs me, tells me it's just a thing and we can replace it. I knew he would do that. Exactly that way and exactly at that moment. Would make a great movie moment. (The cameras were rolling in my head.)
Hang out with nice, 8-foot tall Slovakian police officers for about 10-minutes. They were nice. But they didn't have my camera.
Did I say Slovakian officers? We were on our way to Bratislava, Slovak Republic, to apply for our visas.
So we went on to our hotel. I will say, our hotel was a consolation. Or distraction. Both, really. Hotel Kyjev's tagline is, "Enjoy the value!" They boast, "When coming to stay with us don't think luxury and expensive. Think Original '1970's' Retro-Style Hotel…."
I'll give them this: The lobby is absolutely retro-fabulous. With dozens of funky globe lights, an old yellow taxi on display, and a massive spiral staircase smack in the middle, it was awesome. See?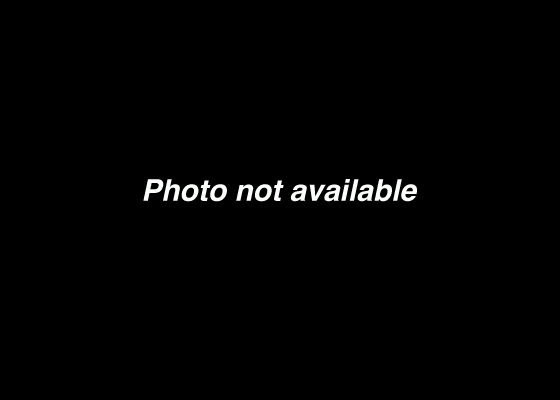 But when you get to the rooms, and they are also original, communist design from the 70's, with torn upholstery, an entire padded wall, and stereotypically flickering lights, the charm wears off. Lights should only stereotypically flicker in movies. Scary movies.
The next morning offered some consolation, too. Despite the weather, and getting to the embassy 20 minutes early (yay!) and being asked to wait outside in the cold and rain (huh?), we were in good spirits. Then after witnessing the tail end of the appointment of the couple before us (didn't have all their paperwork), we felt especially good when ours went off without a hitch.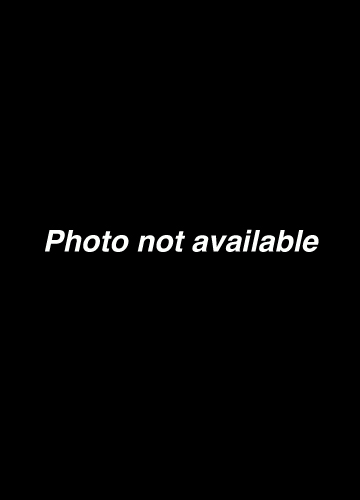 After our appointment we could've seen the castle. Or the National Gallery. Or even the children's museum. Instead, we went to the train station, had the best pizza lunch I've ever had (it was such a relief to be out of the cold and rain, and on our way home!), and headed home.
I'd say I've pretty much come to terms with never seeing my camera again. But after remembering the whole event again I need some ice cream.