Once upon a time, there were two princesses, a prince, and a magical spa town. Except the prince had to work and wasn't much interested in spas, so the princesses went without him.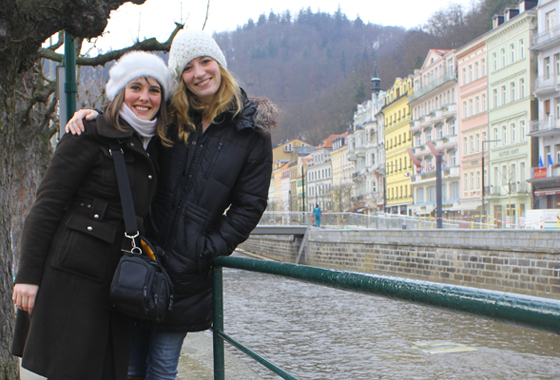 And so began my trip to Karlovy Vary with My Friend Marjorie, visiting from Austin. As we wound down the hillsides on the bus to our hotel, I gasped. "Why didn't anyone tell me this place is so great?!" Legend has it the town was founded when King Charles IV discovered springs on a hunting trip, and ordered the place be settled. Today, it looks like this: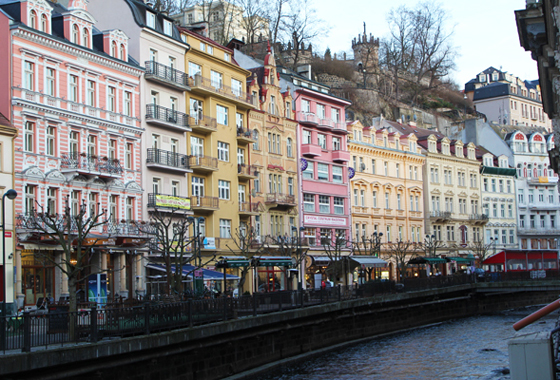 See? Princess setting. So My Friend Marjorie and I declared this our princess adventure, and took in all the necessary takings-in.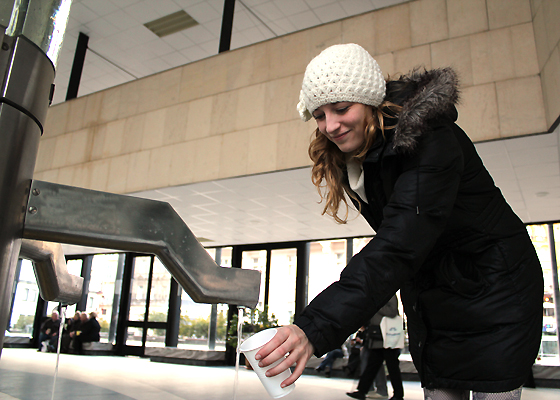 We tried the mineral waters.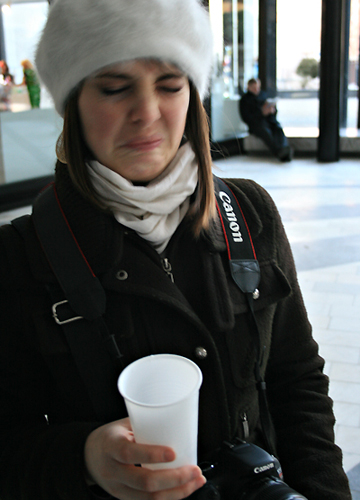 We didn't like them.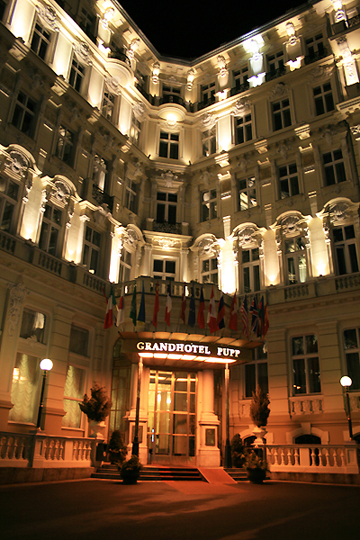 We had a massage at a classy place called Pupp.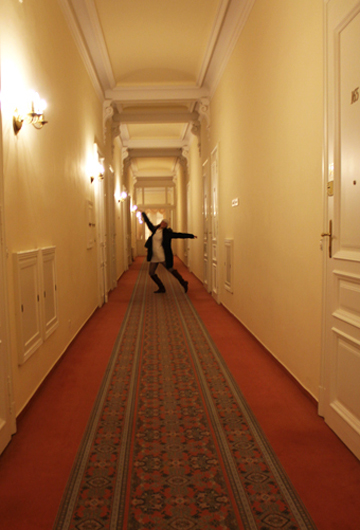 Danced down the hallway of the classy place called Pupp.*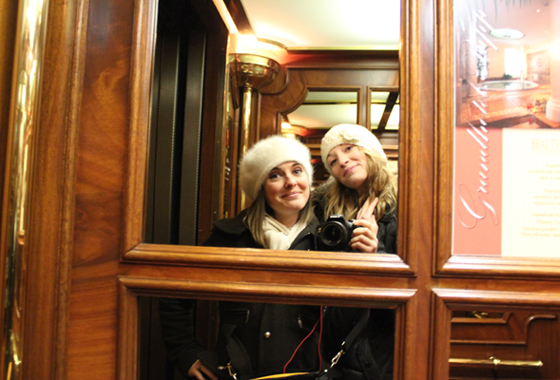 Posed for a photo session in the elevator of the classy place called Pupp.**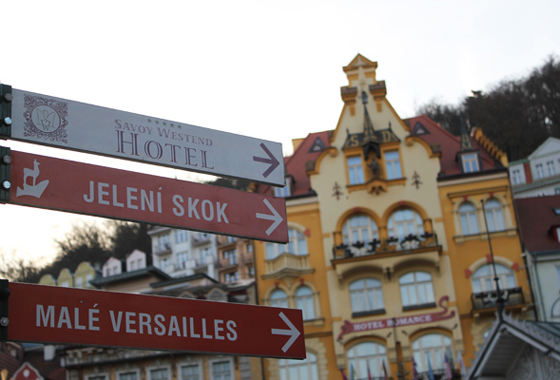 Strolled through the center.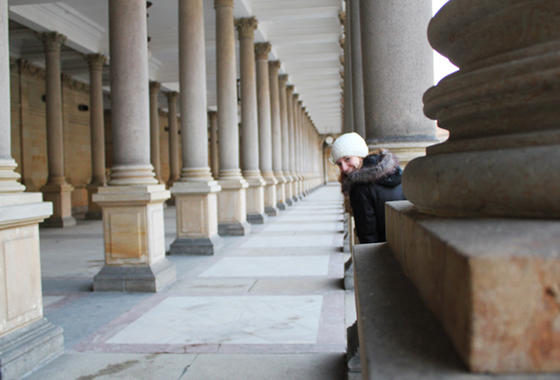 (Where two girls with two cameras,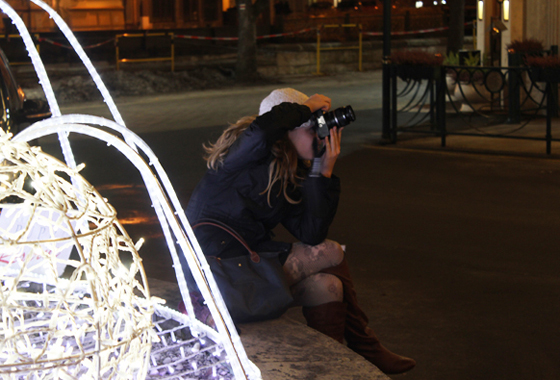 do what two girls with two cameras do…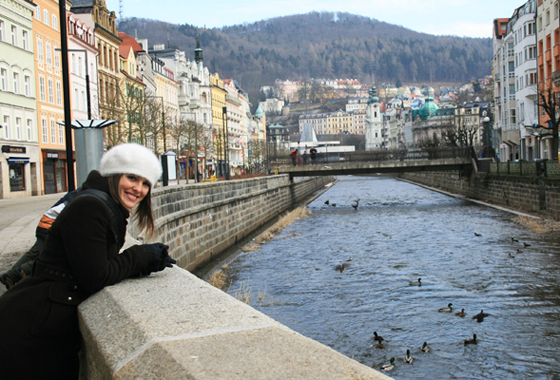 take pictures of one another.)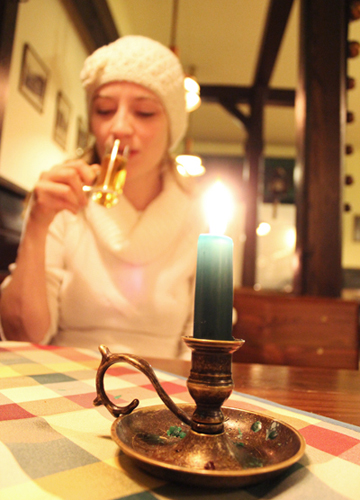 My Friend Marjorie tried the famous herbal Czech liquor, Becherovka,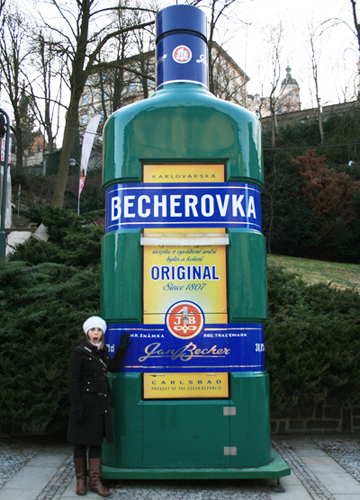 made right here in Karlovy Vary.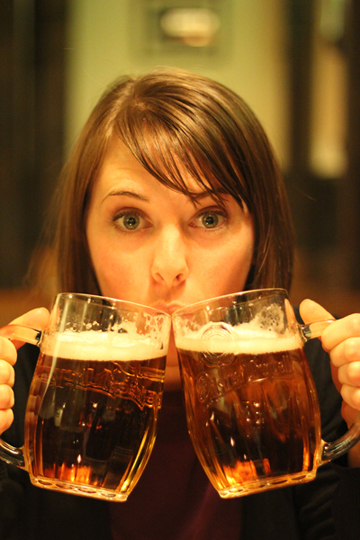 We drank Czech beer, and closed down the pub (with the help of the couple in the next booth over who sent us shots of Yagermeister!).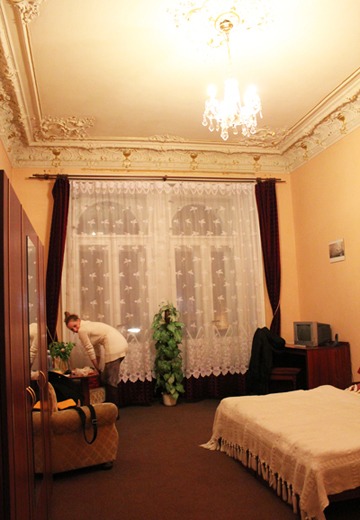 We stayed in a princess room,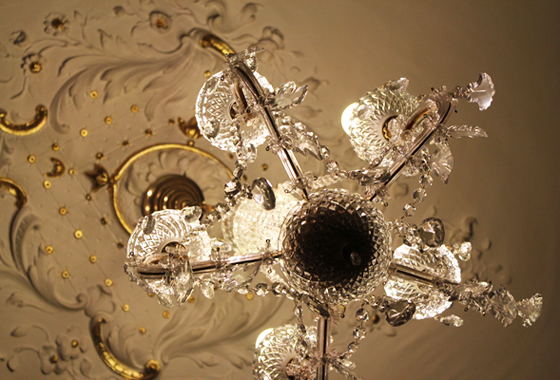 with a princess chandelier,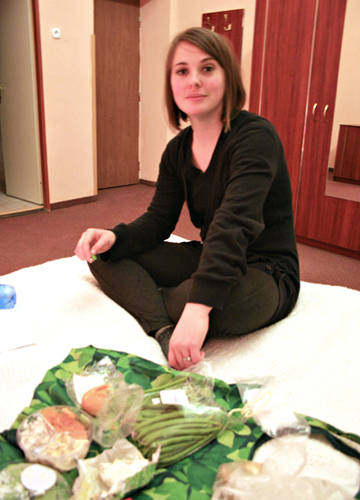 where we had a late-night picnic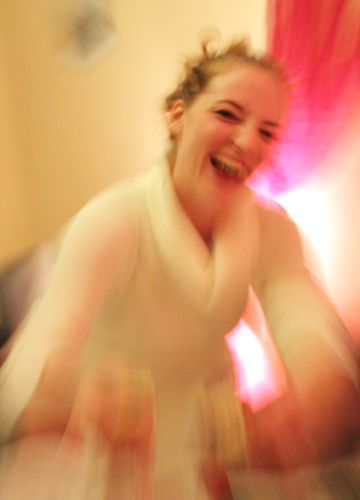 and laughed until everything looked like this.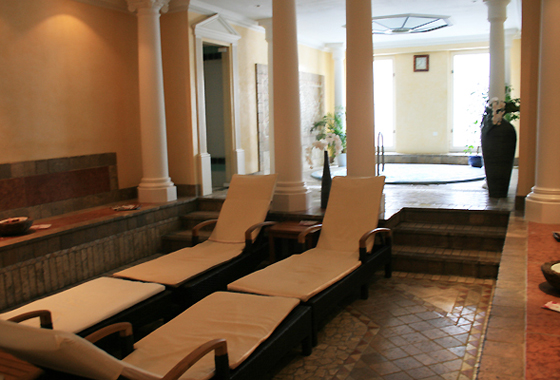 And we finished our trip off with another spell at the classy place called Pupp for a jacuzzi and sauna recovery program (see above photos).
*It's off-season, which meant we pretty much had the town to ourselves.
**When you have a town to yourselves, there's no need to behave.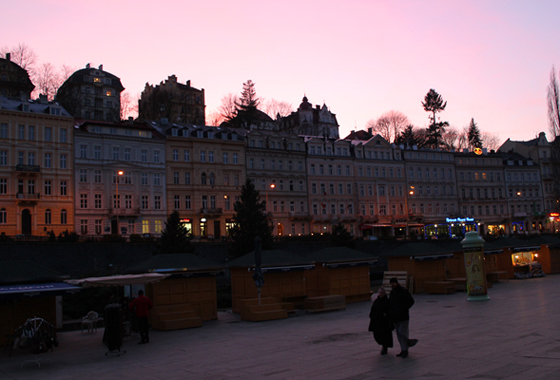 The Good Life
At some point during our strolling Marjorie remarked, "What did we do to deserve such a charmed life?"
The answer, of course, is absolutely nothing.
But in this adventure of moving abroad, I am searching for the secret to how you can live an adventure every day. And I don't think the answer is in where you are or how much money you have or how many sky dives you've logged (two;) ). I think the answer is in memories… in creating them.
And for a girl whose favorite hobby is napping, this means getting out of the house — going places and doing things with the people I love.