We're on twitter! See our goings-ons and wheres-abouts in real time.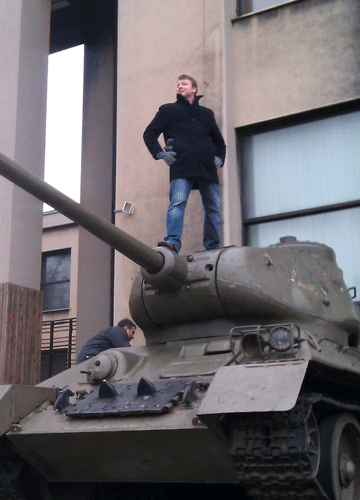 Like when we went to a free WWII museum, and Dennis conquered it.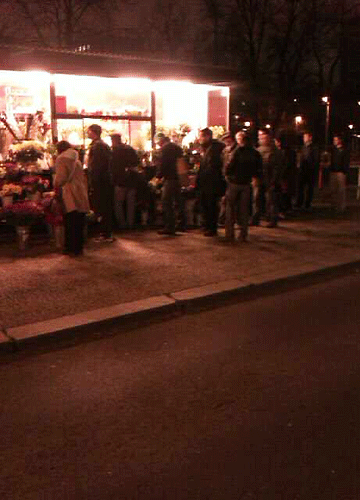 And the humorously long line of dudes at the flower stand on Valentine's night.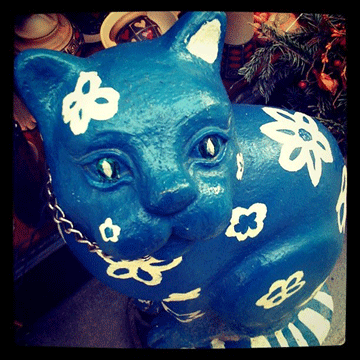 And the weird ceramic cat Dennis decided to take a picture of. He got bored of the ceramics shop while I was shopping.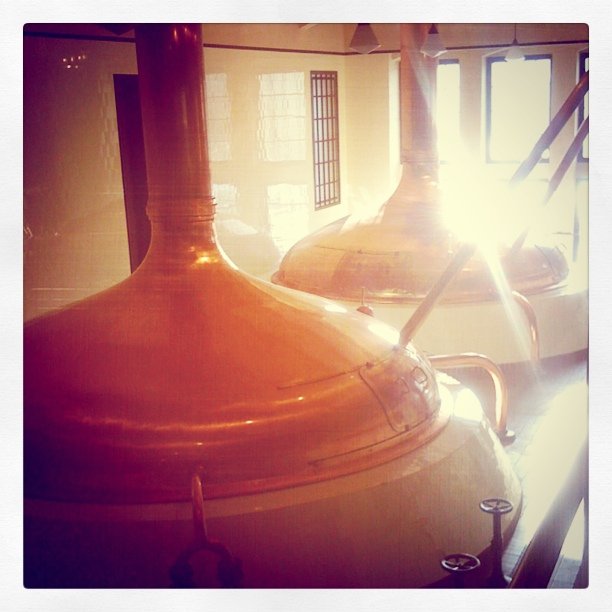 And the cool, artsy pic Dennis took illegally at the Pilsner Urquell brewery.
(Even if you don't have a twitter account, you can see our tweets here.)