When we climbed off the train in Riomaggiore, the destination of my 30th Birthday Surprise, Dennis announced that we'd arrived. To which I replied, "Where are we?" I didn't know what Cinque Terre was, but tell me it's the Italian Riviera and I'll stick around to find out.
We spent two days hiking the ridge that skirts the coast between the five villages. It was hot, steep, and sweaty.
And it was breathtaking.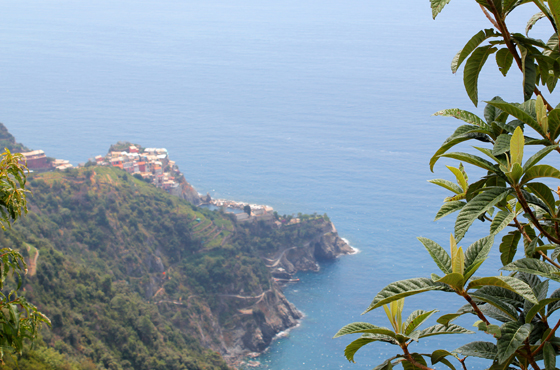 Word has gotten out about this beautiful little corner of the earth, so we certainly weren't charting new territory. But my thighs thought we were. Thanks to my conniving husband, I hated every last lunge and blasted squat I did leading up to the trip, but I was grateful for every last lunge and blasted squat I did once we were on the mountain.
(Reading this in an email? Click the link to see the embedded video.)
It definitely made it worth it that each leg of the hike rewarded us with another amazing old Italian village.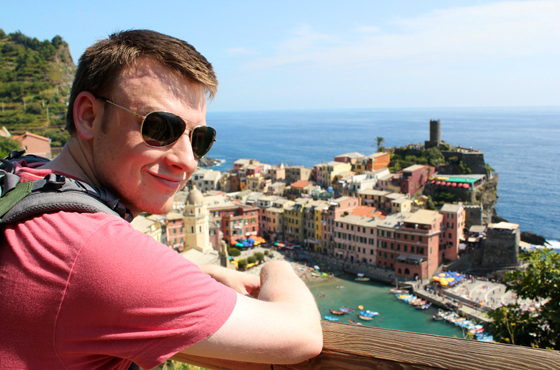 It does seem that Melissa beat us to it.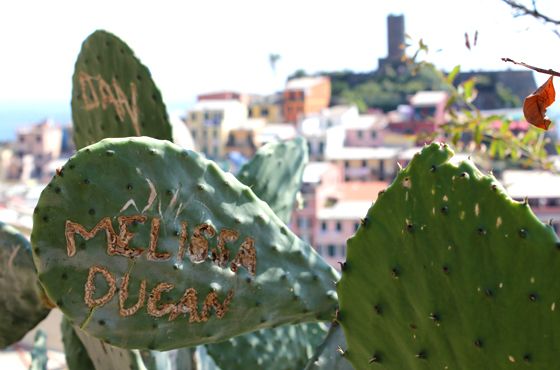 But that's okay because I bet Melissa didn't have this delicious lunch of salami, focaccia bread, hunk of unidentified cheese, and olives. (I know it looks like it's all gnawed on, but I swear it's not. My food styling skills could use some improvement.)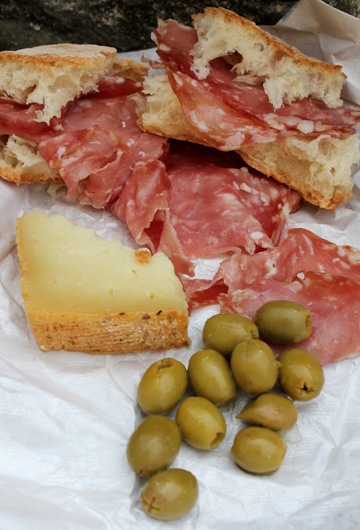 Or get this exact same picture of the bell tower in Vernazza.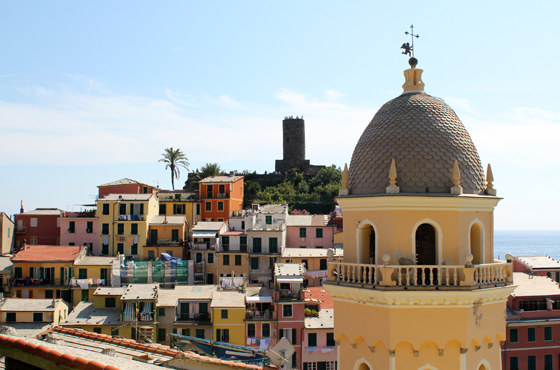 Or see this bike.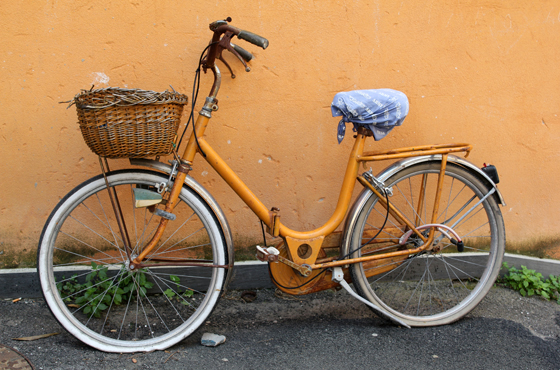 She may have rented a chair and umbrella on the beach at Monterosso. I'm not sure… we don't believe in renting beach plots, so we didn't stop to look for Melissa. I bet she was there.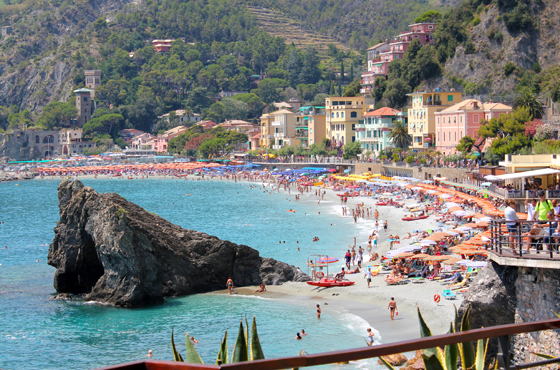 But anyway, it's not a race. So you may have made it there first, Melissa, but I had the world's best company.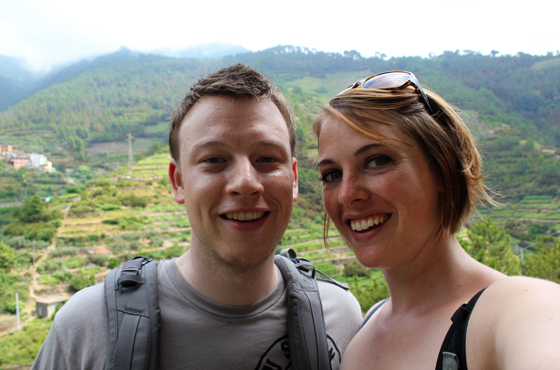 (And yes, people, I am wearing a top. A tube top. Get your mind out of the gutter.)