We've had our first jobs. We've bought our first home. We've hired our first CPA. But the thing that tipped us undeniably onto the "We're grown-ups now" scale happened just last week.
We had Thanksgiving without our families. No Mom's to cook. No Dad's to carve. No siblings to pester. The turkey and all the fixin's sat squarely on the shoulders of our friends and us.
We had Thanksgiving with friends from church, and I'm happy to report that not only did everyone succeed in their culinary contributions, but we all did so in a country where who the heck knows which milk product-can is evaporated milk?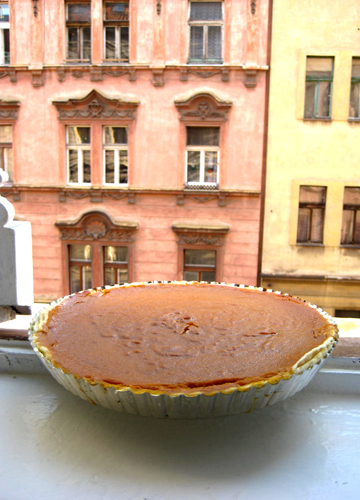 I was in charge of pumpkin pie and sweet potatoes.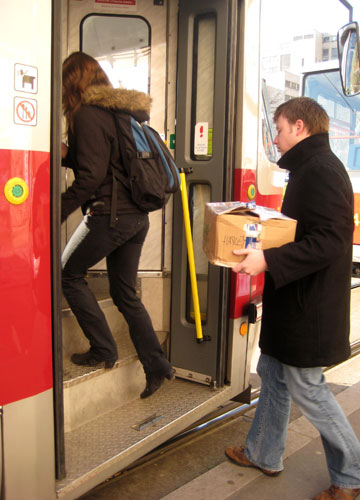 Dennis was in charge of carrying the pumpkin pie and sweet potatoes.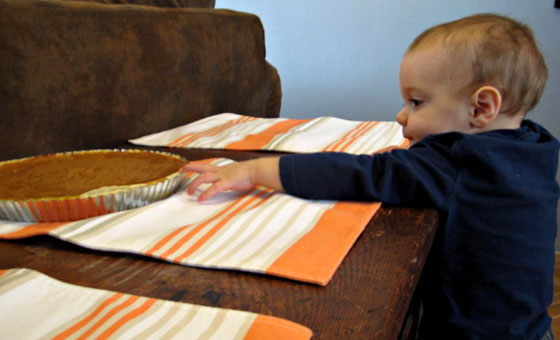 The pumpkin pie was a favorite before it ever hit a plate.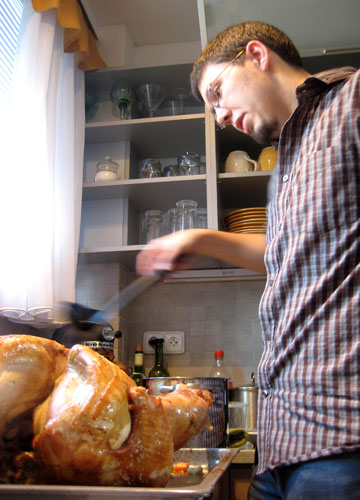 Our Master of Ceremonies, Jake, made not one, but two turkeys! We polished off about half of one, and Jake took the second to another Turkey Day Par-tay.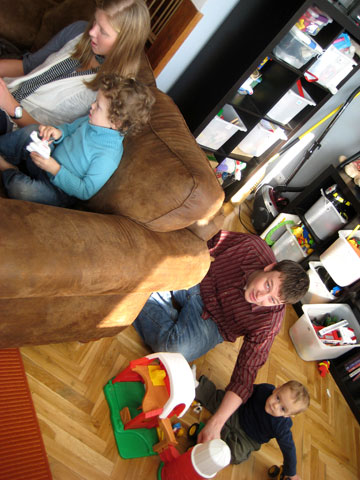 Pre-dinner entertainment was provided by munchkins….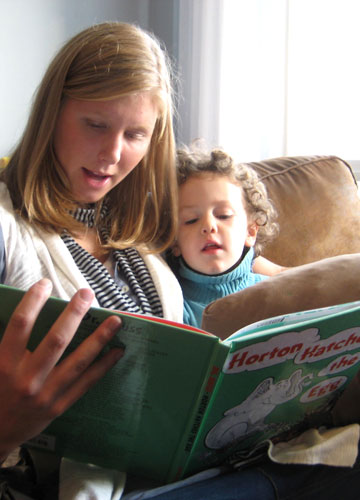 …Dr. Seuss…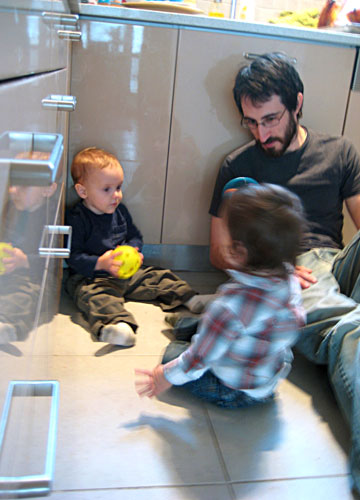 …and the kitchen floor.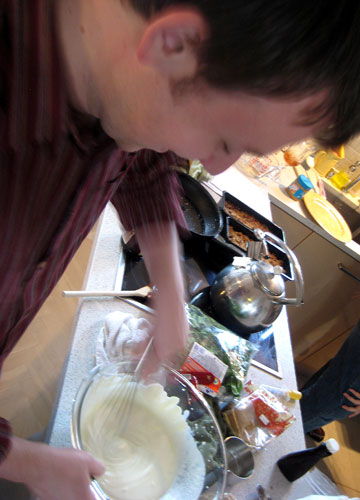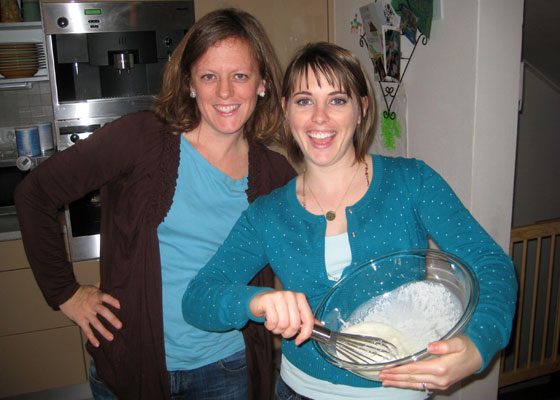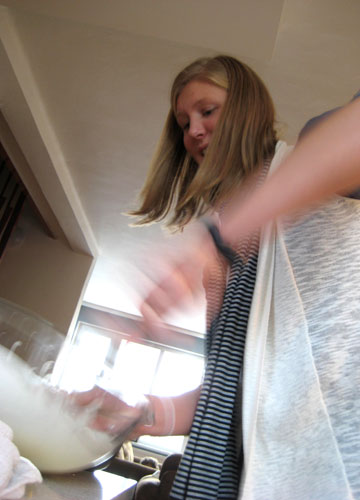 Oh, and whipping cream.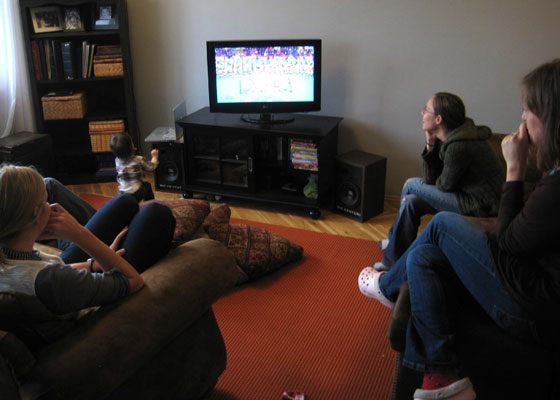 After-dinner entertainment was provided by Macy's (Woo-hoo! Live streaming!)…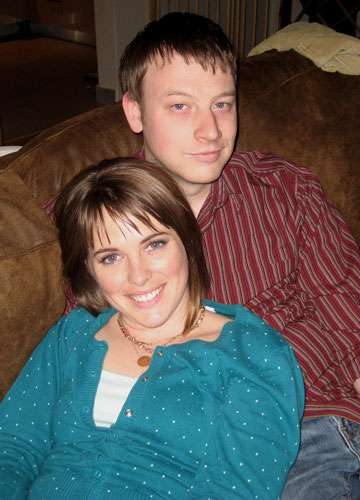 …and almost falling asleep on the couch.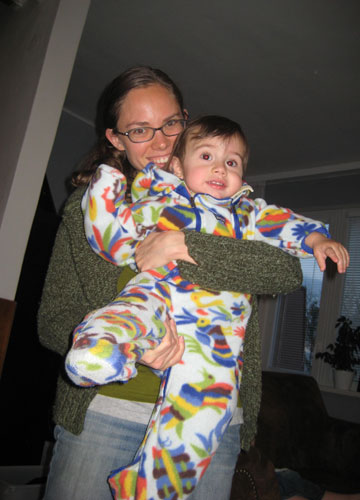 After it a belly full of food and an afternoon full of laughs, it was time to suit up….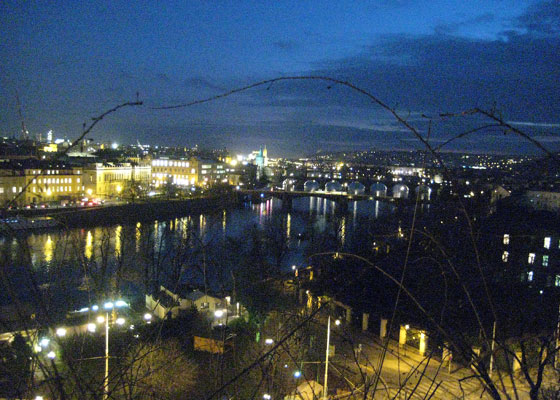 …and head home. We love the hour-long walk home for the views, and burning off the pumpkin pie.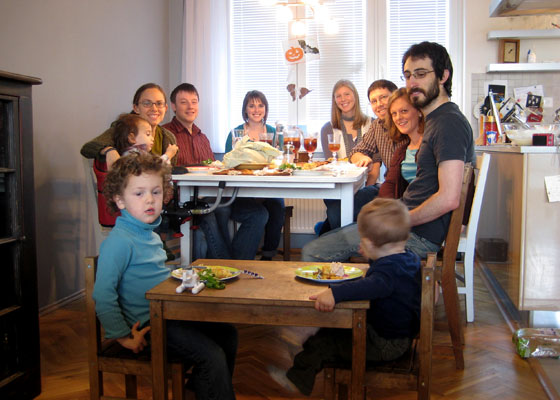 We're thankful for a great church full of friends who like to invite us over and feed us.
As our host, Melissa, calls it, Happy Friendsgiving!