Sometimes you have to look a fire hazard square in the eye and say, "It's you or me. And today is my day."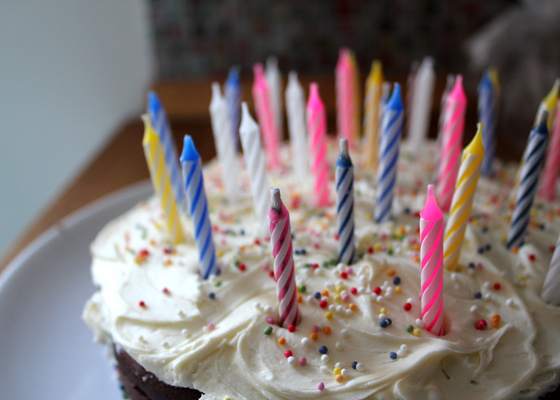 Then you light 30 candles…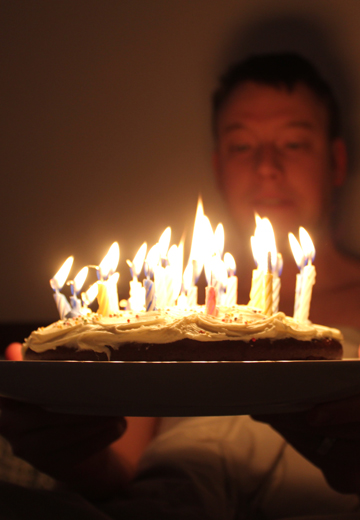 …and march them straight to the bedroom for birthday cake in bed.
Last Friday, Dennis turned 30! A serious occasion that required some serious birthday-ing.
So after the birthday-cake-fire-hazard-wake-up-call (which also accidentally included trick candles… I didn't know! I swear!), I paraded Dennis to the train station for a surprise day trip. The theme for the big 3-0: Beer and airplanes. They go together because both are very Dennis. And very Plzen.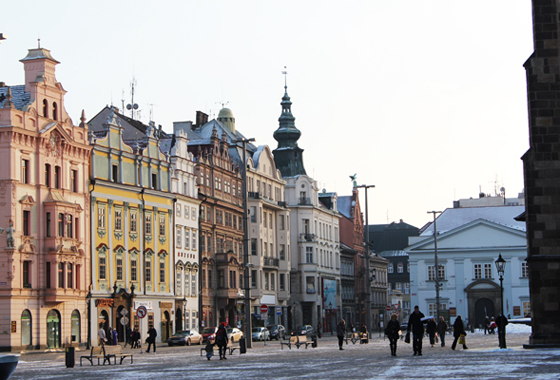 This is Plzen – the fourth largest city in the Czech Republic. It's the birthplace of pilsener-style beer, and home to a General Patton museum that commemorates when American troops liberated Plzen near the end of World War II.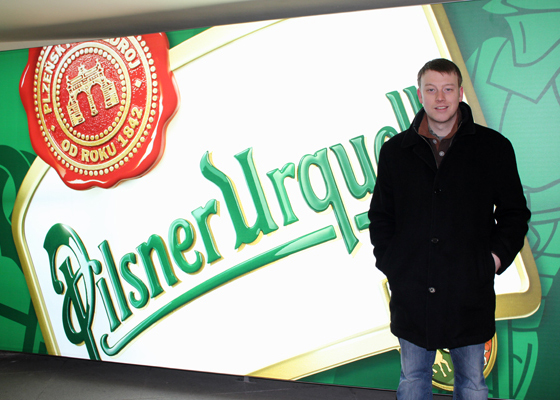 So of course we hit the Pilsner-Urquell brewery for one of the best tours we've ever been on (it was seriously cool),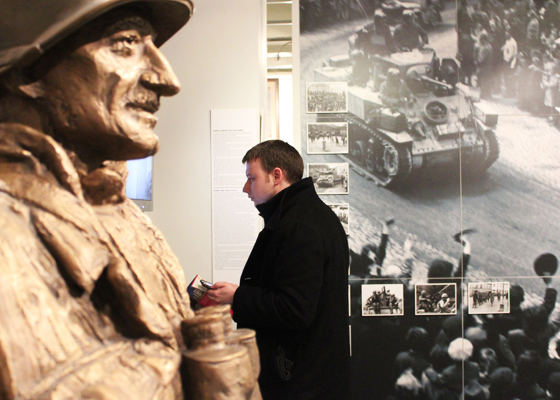 and then the Patton museum, where Dennis was entirely in his element reading about fighter pilots and tanks.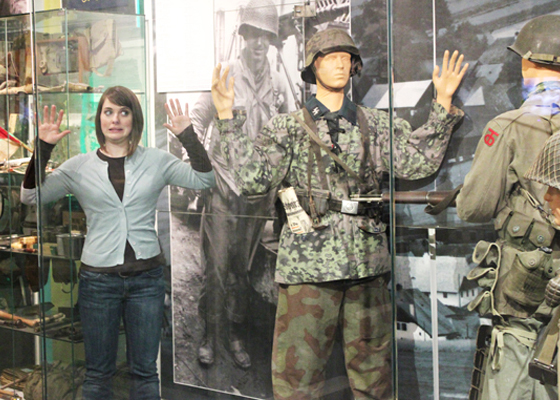 And I figured out ways to have fun in a war museum.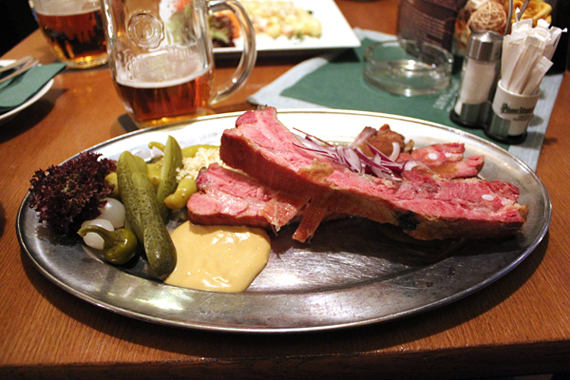 After we were museum-ed out, we headed to dinner (pork ribs… mmmm) where I gave Dennis his present.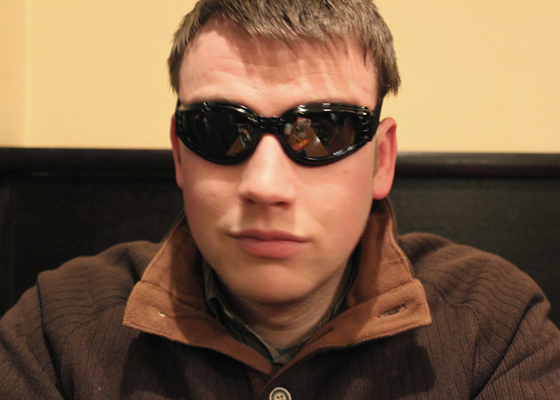 A scarf, goggles, and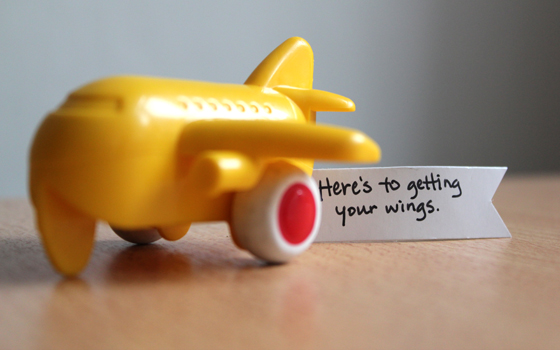 a toy plane. Get it?
A flying lesson! Pretty perfect for the guy who wanted to be a fighter pilot when he grew up.
I love Dennis' birthday. It was a great day.
And then Sunday rolled around, and who likes limiting birthdays to one day?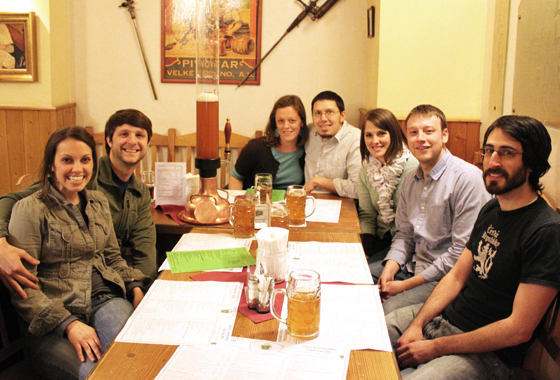 Friends wanted to celebrate with us, so we met at Pivovarský Dům, "Beer House," where we ordered…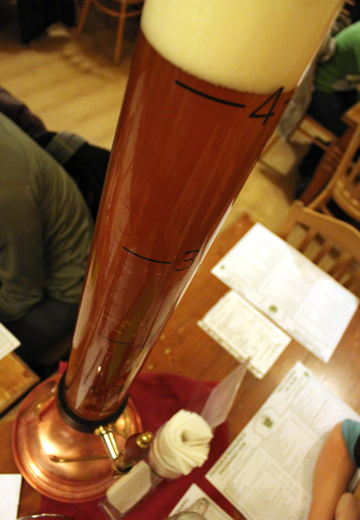 the Giraffe.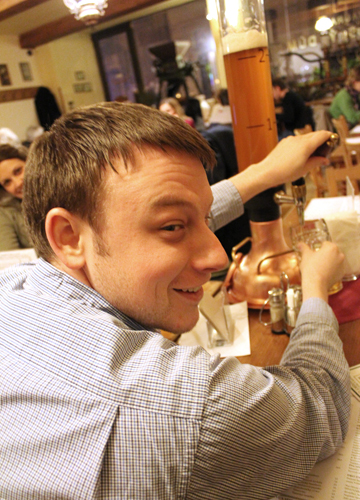 A tap on the table?? Sweeet! Speaking of sweet…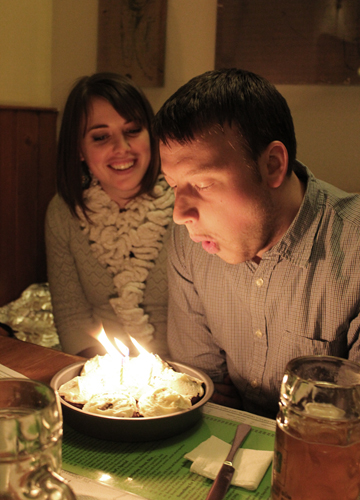 there were more candles. There are actually only three candles there – one for each decade, you know? I used the trick ones again, this time on purpose. Because trick candles never get old.
And just when you think a birthday is over, the next evening at Monday night group, our friend Melissa surprised Dennis with the best candle display yet.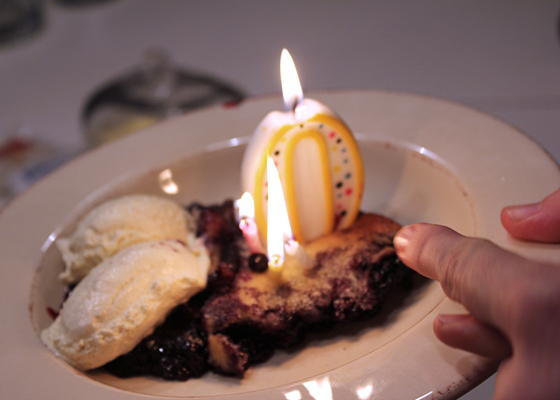 Three little lopsided candles and a "0."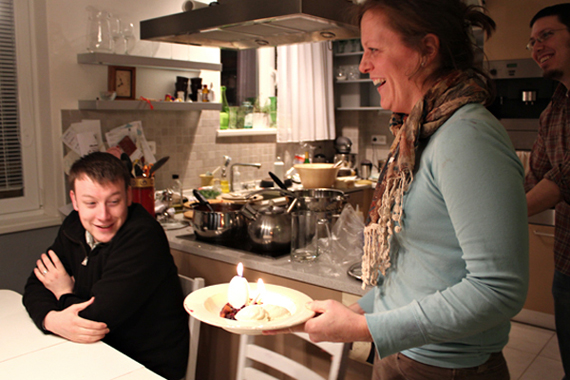 30+30+30. Yep. That makes 90.
You're wearing it well, Love!