Okay, in the middle of our month of Pestilence, sickness, terrible loss, and work, we have had a little time for fun. Like this day trip we took with friends to a wine festival in Moravia (the fancy word for southern Czech Republic).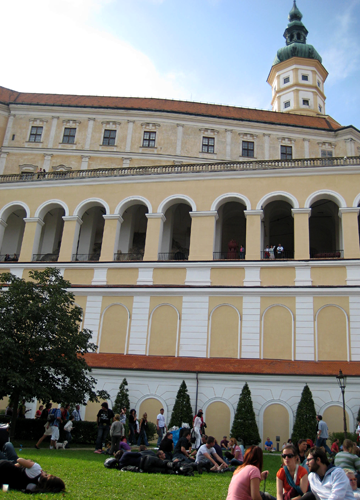 Castle lawn lounging. This is what you do at wine festivals. Whether you intend to or not, you probably need to lay in the grass for a bit.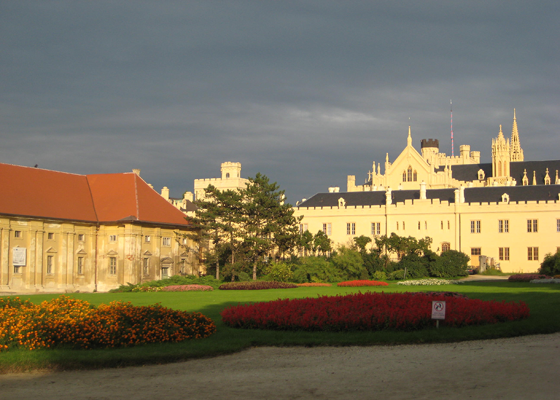 Sunset makes castles even more magical.
This one was particularly cool to stroll around because it's right in the middle of restoration. You can see what it used to look like on the left.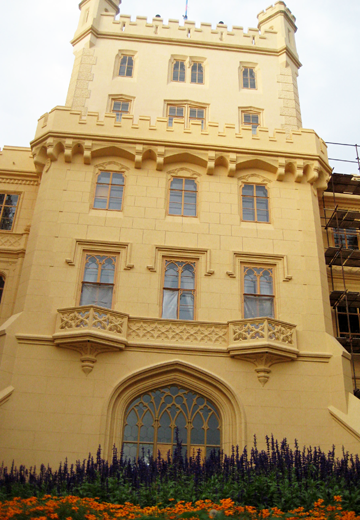 That's my room up there on the right.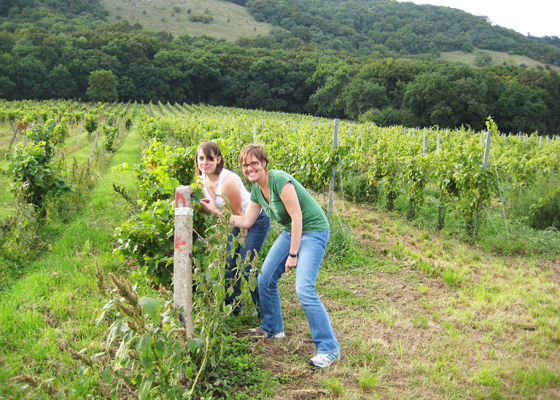 Grape theft is not actually a big problem in the Czech Republic.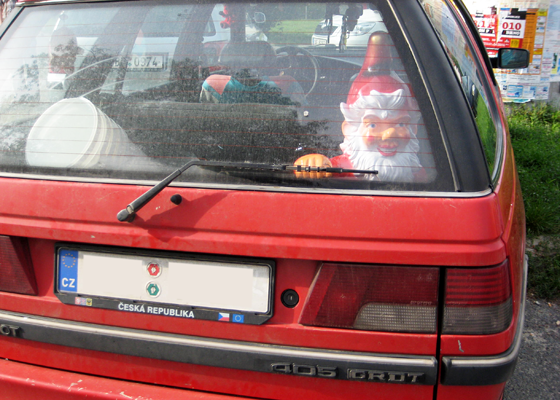 Gnomeknapping is.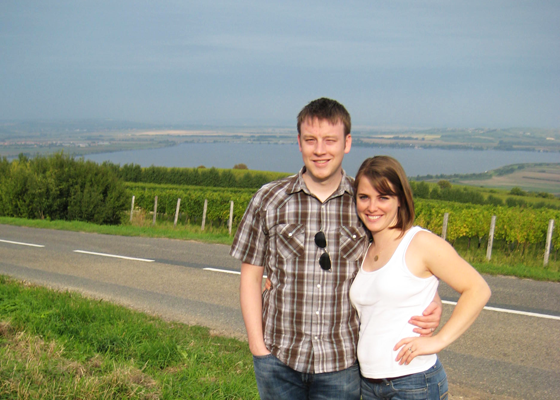 Awww. Pair of lucky kids.