When going to a beautiful, magical city like Paris, there are many beautiful, magical things to see. But sometimes a day of seeing the sights goes like this:
Find monument on map.
Get lost finding monument.
Walk up to monument.
Look at monument.
Look at monument some more to be sure you've really taken it in.
I just don't think monument gawking is much of an experience. And that's why I am a big proponent of creating your own fun at monuments.
Pose with them.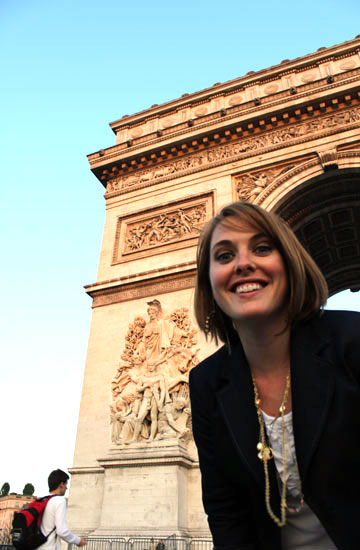 Get other people to pose with them.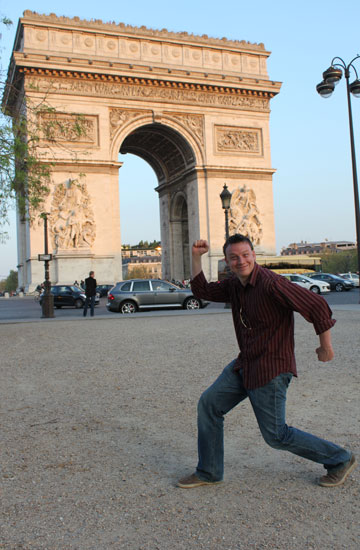 Take pictures of your friends looking funny somewhere near them.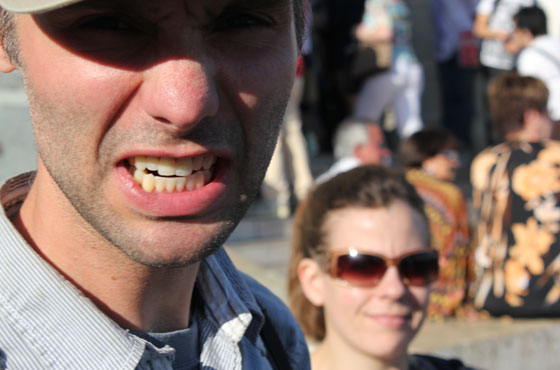 Pose with them some more.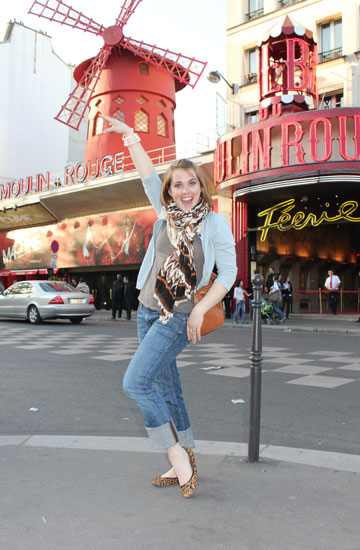 Take pictures of yourselves walking to monuments.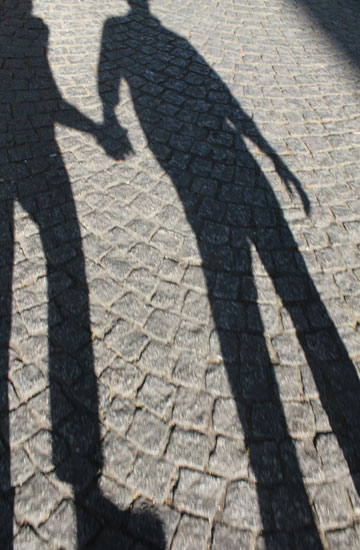 And pictures of your husband looking at monuments.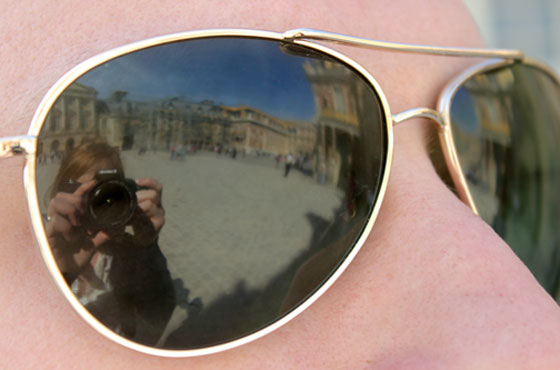 Take pictures of your pit stop for wine.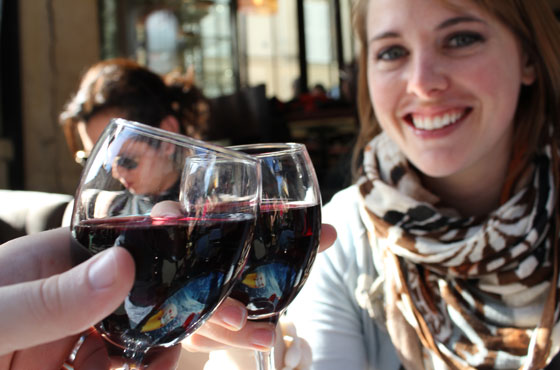 One pit stop is never enough.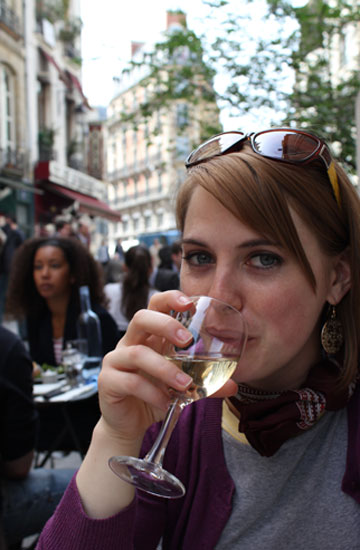 The Parisians are very stylish, so take a least a few shots looking your best.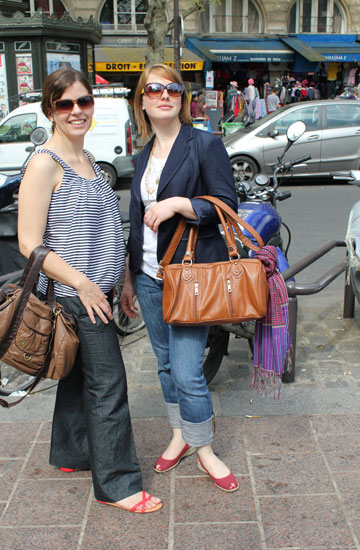 And because you have a fancy camera, go ahead and snap some beauty shots.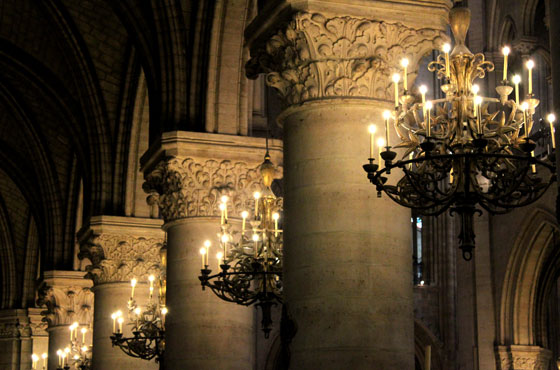 There are, after all, a few pretty things in Paris.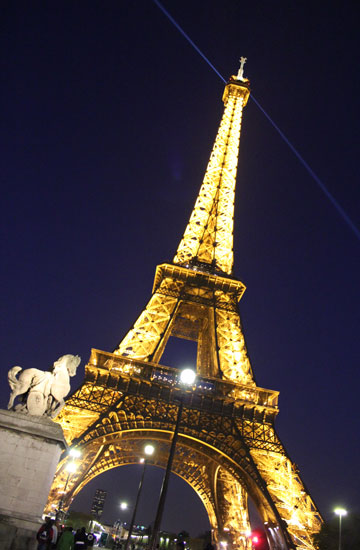 Plus that way you can keep your career options open as a travel photographer.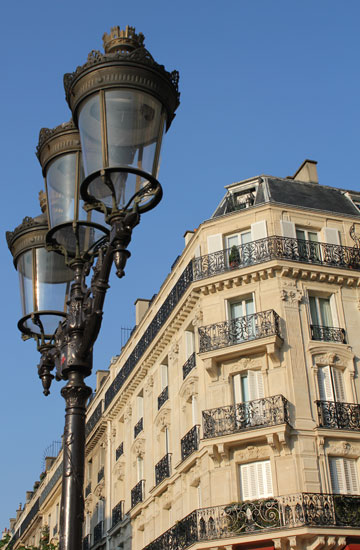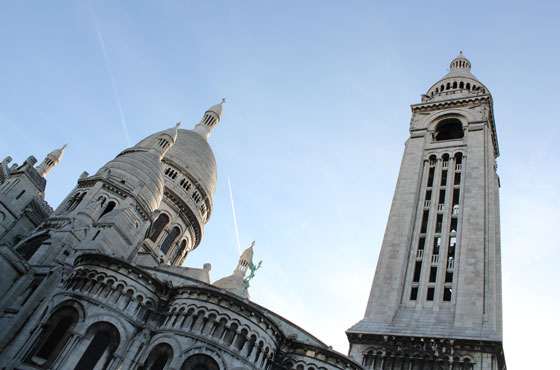 But most important of all, take pictures comparing butts with a statue.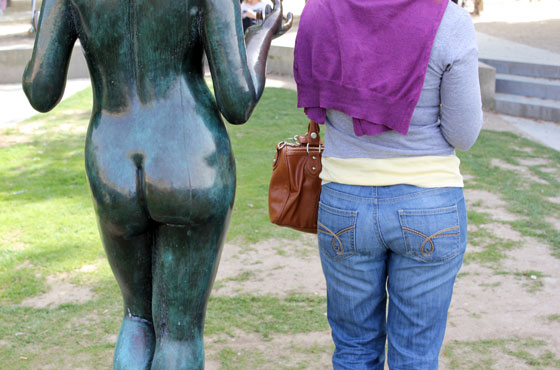 Ah, la vie à Paris.